We know Six Sigma certification is useful for all types of the company because it has a lot of benefits to the company in building continuous improvement and problem-solving culture at the workplace.
In today's business world, Six Sigma methodology is considered the best process improvement tool, business strategy, or problem-solving technique because in the past it has changed many worst-performing companies into highly profitable companies like Motorola, General Electric, etc.
And in the present also this helping organization to improve the processes. That's the reason companies started considering a person with Six Sigma certification as a valuable asset for the company. This methodology has been adopted in all the top companies and that has increased the demand for six sigma certified professionals.
Right now, companies want a person with Six Sigma certification who can solve process problems, improve the quality and solve technical problems at the workplace and produce defect-free output.
They need a person who can help companies to run the Six Sigma program at the workplace and increase the awareness about continuous improvement culture amongst the employees. Motivate employees to learn Six Sigma and become problem solvers.
In this article, I am going to discuss the top 15 reasons why you should go for Six Sigma certification and how this high demanding certification will help you skyrocket your career. So Let's begin…
15 reasons to go for Six Sigma certification –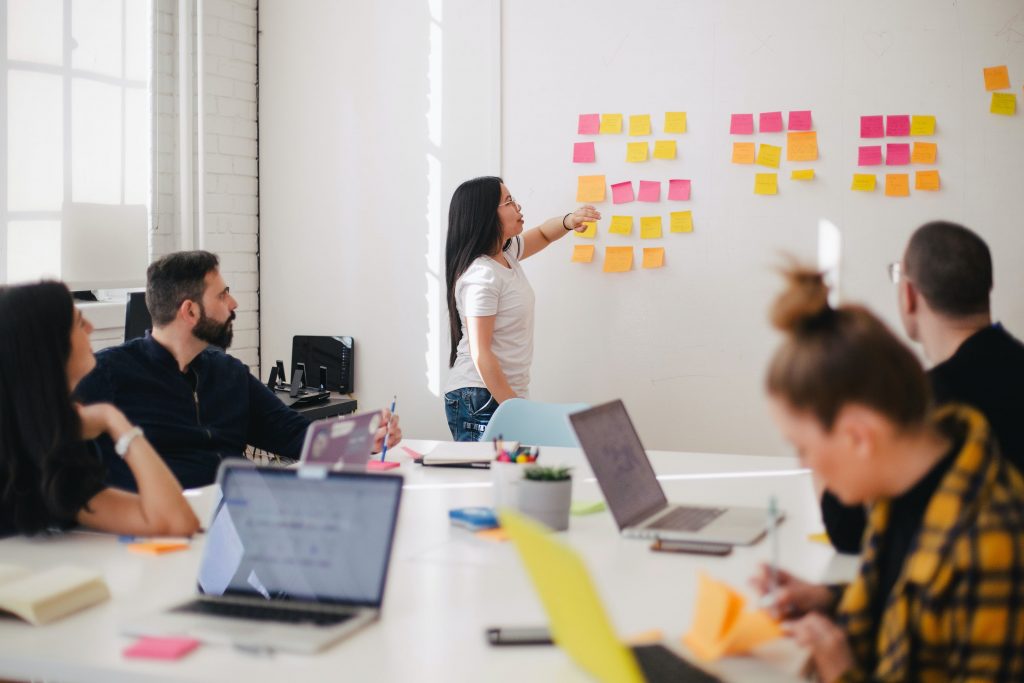 1. Applicability across Industries:
When we talk about the Six Sigma program this can be applied to any industry like manufacturing, service, hospitals, retail, hotel management, etc. There are no limitations to its application, where there is a process or technical problems, Six Sigma methodology can be effectively applied.
So it doesn't matter, whether you are working in the manufacturing industry, service industry, Textile industry, BPO, Automotive industry, Construction company, or in the IT industry if you have the knowledge of the Six Sigma methodology you can implement this method to produce great results in your respective industry.
It has a wide range of applicability, the important thing is you should learn it thoroughly and get certified at a different level of Six Sigma certification. After that, with the help of the right mentor, you can solve process problems in any industry by using the Six Sigma approach.
2. Improve the Analytical ability – 
During Six Sigma certification training whether it is a yellow belt, green belt, Black belt, or Master black belt lots of statistical and analytical tools are being taught to the professionals.
If you go through the Six Sigma training you will learn many analytical tools to understand how to collect data and analyze it and interprets the data in order to make the right decisions without errors.
While implementing the six sigma knowledge at the workplace, Six Sigma certified professionals use different statistical tools to analyze the data in order to understand what that data tells about the process or process problem, and then he makes the decisions to eliminate the problems so all the decisions he makes are data-based. 
This habit of data-based decision-making increases the analytical ability of a person and makes him a logical decision taker to solve problems. Right now, all the organizations want these types of people that means six sigma certified people have lots of demand across the industries because of their analytical ability.
3. Develop better business sense –
After becoming Six Sigma Certified whether it is a green belt or black belt, these professionals work on six sigma improvement projects which are directly related to business growth.
All the process improvement projects are related to different areas of business, during this project implementation person understands different aspects of business processes and he understands how to select the right six sigma project which has a greater impact on overall business growth.
Certified professionals get an opportunity to work closely with the process because of this they understand which process has a problem, which areas of business needs improvement. which product or process improvement helps increase customer satisfaction.
During this entire process, certified professionals understand a lot of insights about the businesses which increases their business sense and help them become experts in their field.
4. Six Sigma certification helps you become a better leader – 
Six Sigma certification opens the doors of leadership opportunities for individuals. After becoming a certified professional, first priority of a person is to lead improvement projects in different areas of the company and obtain better results.
During improvement projects, a certified professional forms a team of 6 to7 people and works with them, he understands the team member's expertise and allocates their work as per their skills.
He monitors the project progress, manages team conflicts, maintains stakeholders relations, manages all the tasks related to the project to obtain the best result from it, this builds up his leadership ability. 
5. Six Sigma certification Improves problem-solving skills – 
Six Sigma methodology is one of the best problem-solving methodology used in industries. It consists of different problem-solving approaches like the DMAIC process, DMADV, and IDOV approach, and these approaches used as per the requirements. 
So a person with Six Sigma certification acquires the knowledge of these problem-solving approaches and uses it effectively to solve process problems. All these approaches consist of different problem-solving tools which are used during the project.
So certified professionals master the use of these tools, they understand how to find the problems and solve them using the right approach. This practice of implementing Six Sigma project increase the problem-solving skill of all the team members and encourages everyone to become problem solver at their workplace.
Read more – Six Sigma project team members and their roles
6. Improves customer confidence –
The goal of any improvement project is to increase customer satisfaction. All the improvement projects are related to business profits and customer satisfaction, somehow customers are positively impacted due to the six sigma project.
Whenever a customer/stakeholders see that the Six Sigma program is running in any of the organizations or six sigma certified professionals are there, customers are happy because they know that for any problem or defect issue in the organization there are people who can take care of it.
So having Certified professionals in the workplace increases customer's confidence in the organization. Companies always want those people/employees who can help them build strong relations with the customer by solving their problems and increase customer trust. Six Sigma certification helps individuals to become that person.
7. Six Sigma certification helps in career advancement – 
One of the most important purposes of any professional certification is career growth. Having certification provides the ability to the employee that he or she has the required skill set.
Six Sigma certification is the most respected problem-solving certification, it shows that the person has the ability to solve process problems, make data-based decisions, improve the processes. And companies need these types of people who can solve process problems and achieve the best results.
So definitely, having a six sigma certification helps individuals stand out from the crowd in the job market and it opens lots of managerial career opportunities in the long term.
8. Six Sigma certification helps get excellent salary –
In today's world, everybody wants high-paying jobs and to achieve that professional certification is the best way. Six Sigma certification helps people get promotions at their workplace, companies see them as a valuable asset because they are problem solvers.
And companies are ready to pay them high amounts of salary due to their Six Sigma expertise. So this highly demanding certification helps individuals to get an excellent salary for their problem-solving job. As per the survey, Six sigma professionals are the highest-paid professionals globally. Check out below –
9. Knowledge of system integration
The Six Sigma program helps certified professionals to gain knowledge of the system. During the project whatever actions are being initiated, to close those actions somewhere it needs to be relate to the system.
Whether there is a standard operating procedure, work instruction, control plan anywhere we are making some changes this needs to relate to the system. There has to be controlled so that whatever actions are being taken needs to be sustained.
So the person with Six Sigma certification understands many aspects of the system, how to integrate the results and actions into the system. This improves his overall understanding of the companies processes.
10. Opportunity to work in different industries
If you are six sigma certified you can work in any kind of industry because you know how to solve problems systematically to get the solution and implement it successfully by making data-based decisions. 
It doesn't matter whether you are working in a service process or manufacturing process, you can get expert people within the process and you know the problem-solving approach so you can take them in a team to solve all process problems.
So with this problem-solving expertise, you can work in all types of industries your exposure widens due to a proper understanding of Six Sigma methodology.
11. Gain knowledge of various processes 
With Six Sigma certification, you can get the opportunity to work on different processes of the company, it is not just limited to manufacturing. You get an opportunity to work on processes related to any department of the company like marketing, finance, Design, assembly line, HR, etc.
Because as a certified professional. you know how to identify problems, how to collect data, how to form team, how to analyze data and make decisions, how to successfully lead a project. So with problem-solving expertise, you work on different processes that increase your knowledge of different processes in the organization.
12. Interact with top management
Six Sigma projects are related to business processes so top management also involved in the project. Certified professionals work along with them for identifying projects, getting approval for projects, during the project execution also all the project activities are reviewed by the top management team.
So you get to interact with them, present project progress to them. This builds up your networking with senior management and also develop your communication skill, you understand how to negotiate with top management.
13. Six Sigma certification helps in the promotion
With Six Sigma certification, you will get an opportunity to work on improvement projects that has a direct impact on the bottom line of the organization. When you solve the problem using your six sigma knowledge you become valuable to the company.
Company trust in your leadership ability, problem-solving ability, and also trust in you that you will help the company to satisfy the customers by solving their problems. This trust opens the promotional opportunity for you as a problem-solving expert or leadership role.
14. Improves your communication skills
During Six Sigma projects, certified professionals like the Green belt, the Black belt are team leaders and their job is to manage the team effectively to produce better outcomes.
Leaders are responsible to maintain strong communication between the team members and outside the team ie. with stakeholders so communication could be verbal, non-verbal, written communication, phone calls, etc.
Six Sigma project leader continuously communicate with team members, top management, customers, stakeholders, and other subject matter expert by using different mediums (as mentioned in the last paragraph).
This habit of communicating with different levels of people throughout the project automatically improves the communication skill of Six Sigma professionals.
15. Personal development as a Leader
Six Sigma certification is not just a professional certification to get a high-paying job, it is actually the problem-solving mindset. After learning the six sigma methodology you develop a problem-solving mindset and understand the importance of continuous improvement at the workplace.
When you start working on different improvement projects at the workplace, you understand how to identify the right problem and how to solve it using the right tool. how to improve the process and make it defect-free. This style of working creat a great impact on your thought process.
Your thought process will change from complaining about the problems to solving the problems using the right tool and you build up the habit of continuous improvement. Here are some of the personal changes you will find in yourself after Learning Six Sigma methodology (below list is created from my personal experience) – 
Mindset shift from complaining to problem-solving.

Easily take practical decisions.

Acquire the habit of continuous improvement.

Becomes a good communicator and negotiator.

Learn how to manage and co-operate with a team.

Become a valuable leader.
Register now – Lean Six Sigma Green belt and Black belt live combo training
Frequently asked questions –
Yellow belt certification needs 1 to 3 weeks to complete training and final exam.

 Green belt certification needs 3 to 5 weeks to complete training with the final exam.

 Black belt certification needs  2 to 3 months to complete study and appear for the certification exam.
It is worth it when you learn Six Sigma methodology and apply it to solve real business problems. Your experience and six sigma certification make you a valuable asset to the company.

Doing certification will help you up to a certain extent but for the long term value, it is very important that you should solve the business problems using your knowledge.
Conclusion –
Well, I think you got how Six Sigma certification is helpful for your professional career. We discussed all the important reasons why it is useful for career growth. World economic forum has also said that problem solving is the topmost skill in 2030 so Six Sigma methodology never going to end, it will help organizations in the future also.
Definitely, the approach will change in the future, along with the six sigma methodology, AI and ML work together to solve process problems. There are so many technologies that will come together with the Six Sigma approach to make an improvement effort easy.
So Six Sigma certification is the best investment for your career at this point of time because this methodology likely going to grow even more in the next few years.
If you like this article please share it in your network and subscribe to get more such content. Thank you